Publications

Short Stories:
Falling Woman and Other Stories
NOW ON SALE AT AMAZON
is published by Shelfstealers Press and is available in trade paperback as well as ebook at Shelfstealers, Barnes & Noble and at select book stores, such as One More Page Books in Falls Church, Virginia. Read more about Falling Women and Other Stories
Short Fiction:
"Gifts", read on National Public Radio's "The Sound Of Writing."
"For Adjuncts Everywhere," appeared in the 2012 Chesapeake Crimes anthology.  Chesapeake Crimes is edited by the Chessie Chapter of Sisters in Crime and can be obtained through Wildside Press.
"The Tenure Track Lottery" appeared first in Gravity Dancers, Paycock Press, edited by Richard Peabody and was reprinted in Help Wanted! Tales of On-the-Job Terror, Evil Jester Press, edited by Peter Giglio.
"Government Girl" appeared in Let's Talk published by the Florida Writers Assocation.
"The Bad Thing That Happens to Good People" was published in Fiction Weekly.
"Krakow 1946" was published in "On the Premises."
"Death of a Software Salesman" was published in Jabberwocky.
"Jazzland" and "Goalkeeping" were published in Negative Capability.
"All Our Sins and Grief to Bear" appeared in Life on the Line, Negative Capability Press.
"Prodigal Pirates" appeared in The Crescent Review. An earlier version of this story was published by UVA's Iris.
"E Pluribus Unum" was published in The Sonora Review.
"How to Find a Husband" and "To Hold But Not Touch" were published in First for Women.
"Higher Ed" was published in A Carolina Literary Companion.
"The Yellow Sneakers" appeared in The Dexter Review as well as in Demos.
"May You Live Forever" was published in Pennsylvania English, a Penn State literary magazine.
"When the Forsythia Blooms" appeared in Thema as "Recovering."
"On the Edge of the World" appeared in Sanskrit, a publication of UNC Charlotte.
Creative Nonfiction/ Personal Narratives:
"Boundless" was published in The Washington Post "Style" section.
"Drinking Lattes in Krakow" appeared in Volume II, Alimentum: the Literature of Food.
"The Men in the Dunes" appeared in The Rambler.
"The Girl Who Came to Stay" was published by A Measure of Words Press in the anthology, Secrets.
"Orphaned Alligators" appeared in The Flint Hills Review.
"Washington, DC 1944" appeared in Paradymjournal, an on-line zine.
"Just As I Am" was published in The Relief Journal.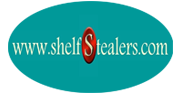 Falling Woman and Other Stories published by Shelfstealers Press on February 16, 2012 and is in ebook and trade paperback at Shelfstealers